BY | May 05, 2015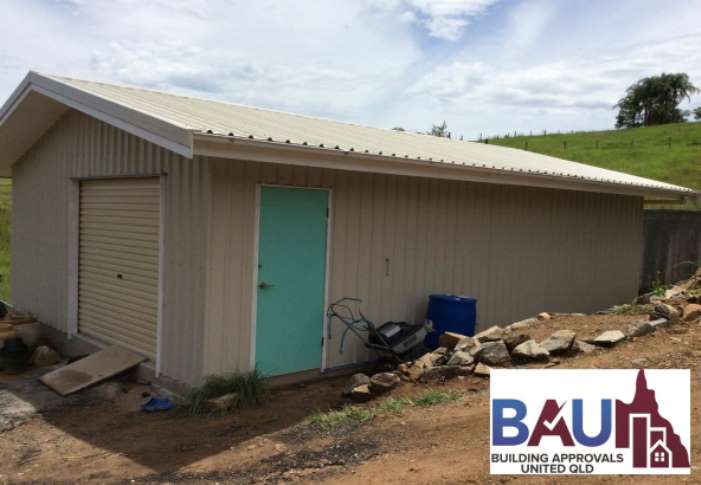 SHEDS SUNSHINE COAST (Building approval and certification)
In order to build a shed a building permit must be granted, BAUQ Building certifiers can assist you with this. Most sheds will only require a development approval for building works (building approval) but in some instances a shed could require other town planning approvals. BAUQ Building certifiers can facilitate all approvals necessary to allow the construction of a shed on the Sunshine Coast. We understand local requirements and can provide you with professional advice.
Our role as building certifiers is to assess building applications and assess them against all the applicable regulations (including local planning schemes) We then make a decision to issue a development approval for building works (building approval) to allow the works to take place.
Generally the only involvement that local government would have in these types of small scale developments:
Granting plumbing approval (note that this simply an application that we can organize on your behalf) or
If development requires a town planning or referral application (e.g. proposed location is closer than the prescribed setback set by local planning scheme or Queensland Development Code) BAUQ Building Certifiers can facilitate these applications as well.
Under the Sunshine Coast Planning Scheme 2014; development for sheds and garages are generally considered acceptable in most zones, building approval can be obtained directly from BAUQ Building Certifiers, note the following general requirements:
In most residential zones:
6 m front boundary setback (also see the Queensland Development Code MP1.2)
9 m is the maximum allowable length on the boundary (this means less than 1.5m from the boundary)
Where located on a lot in a residential zone, the total width of a garage door facing a street (and that is visible from the road frontage) does not exceed 6 metres within any one plane, with any additional garage door being set back a further 1 meter from the street frontage to break up the apparent width of the garage facade
In residential zones; AND IF separate from the main house (outbuilding):
6 m front boundary setback
It does not exceed a height of 3.6 metres; and
Has a total floor area that does not exceed 56m².
In rural zones:
If in a site of 2 hectares or more:
40 metres from a State controlled road or an extractive industry transport route; 20 metres from any other road
10 m from any other boundary (side or rear)
If in a site less than 2 hectares in size:
10 m front boundary setback
3 m setback to side and rear
Our experience and knowledge in all areas of the building and construction industry enables us to simplify the statutory building approval process.
Owners, Builders and suppliers are welcome to inquire on how BAUQ Building certifiers can assist you. A site plan showing location of the proposed building, a rough floor plan and exact address can be given to BAUQ building certifiers to provide you with a fee proposal for your next project, that easy!
Please contact us on:
info@bauq.com.au | PH: 07 5444 1837